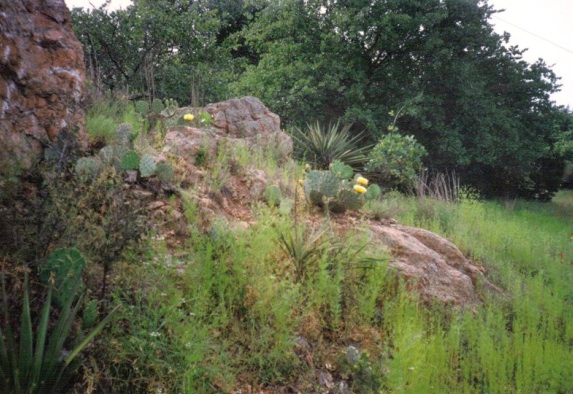 Texas Hill Country. . . the heart of the Lone Star State. Although many people are surprised there are hills in Texas, it has been a favorite spot and often well-kept secret of Texans since the pioneer days. Tree-shaded rivers wind beneath limestone bluffs, water rushes over the rocks to form small waterfalls, lakes with lake vistas are around every corner, and woodland wildlife such as deer and endangered songbirds blend in the environment. There is no question why the Texas Hill Country is listed in the Most Scenic Drives in America by Reader's Digest.

The Texas Hill Country offers activities and interests for everyone. If you enjoy water sports, there is water, water everywhere. If you like to fish, use watercrafts, swim, waterski, camp on or near a river or lake, wakeboard, or even scuba dive, it is all available. There are over 10 state parks with locations along the lakes or rivers.

The region is in the eastern portion of the Edwards Plateau with the boundaries of the Balcones Fault on the east and the Llano uplift to the west and north. The hills consist primarily of limestone and the terrain is often punctuated by a large number of limestone boulders and cliffs. There are several caves in the area.

The Colorado River and several of its tributaries, including the Llano and Pedernales Rivers, cross the region west to east.

Historically, the area has been influenced by Spanish and Central Europeans (German, Swiss, Austrian, and Czech), which has flavored the area's food, beer, architecture, and music. Especially noticeable are the German towns of New Braunsfel and Fredricksburg.

Recently, much attention has been given to the Texas Hill Country Wineries. The area is considered the second wine destination in the nation, with award-winning wines being produced. Wine tasting is available at all of the wineries, and you will often have the experience of enjoying artists, musicians, crafters, and chefs as well.

The Texas Hill Country offers unparalleled diversity from beautiful wildflowers in the spring, lake fishing at its best, hiking trails, tubing down a river, to enjoying a picnic. The weather is mild much of the time which allows for a long season for exploring the Texas Hill Country.